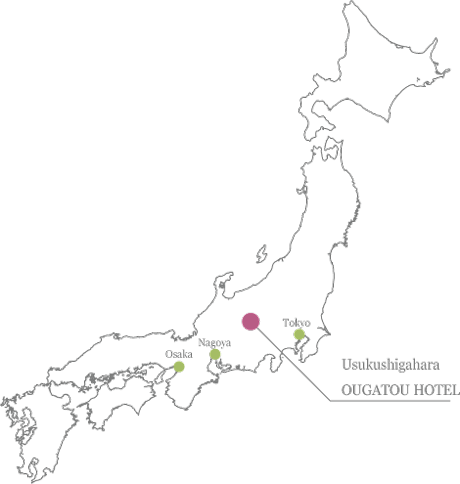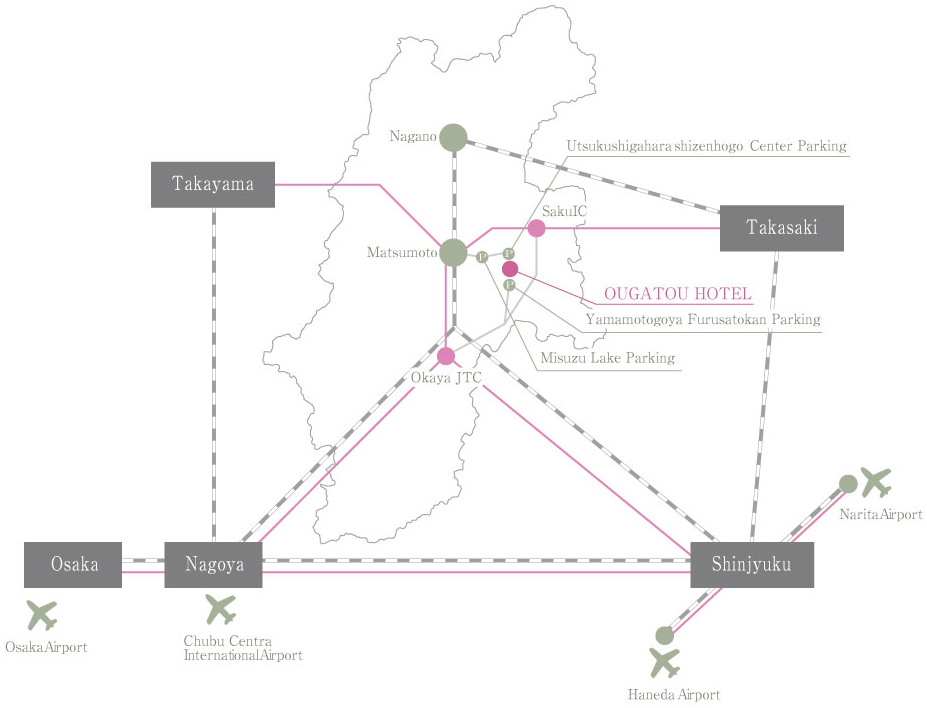 Customers using the Train
The nearest train station is Matsumoto Station on the JR Chuo Line. It's easily accessible from Tokyo's Shinjuku, Nagoya, and Osaka.
A free shuttle bus runs from the Matsumoto Station.
■ Approximate Time required to Matsumoto Station.
Shinjuku: 2 hours 40 minutes,
Nagoya: 2 hours,
Osaka: 3 hours 40 minutes.
Customers using a Car
If you come by car, please keep in mind that hotel access will differ between the summer (April 22 to November 19) and winter (November 20 to April 21) seasons.
■ Nearest Highway Interchanges
Summer: Matsumoto Interchange or Okaya Interchange
Winter: Matsumoto Interchange (Not accessible from Okaya Interchange)
Notes
Ougatou Hotel is in a reserve with superb natural surroundings, and vehicular access is limited to protect the environment.
As such, private vehicles, rental cars, taxis, and regular buses are not permitted.
If you are driving to Matsumoto, you can park at a designated parking area and walk or take the free shuttle bus.
About Transfers
* Shuttle bus capacity is limited, so please make reservations at least 3 days in advance.
* The free shuttle buses from Matsumoto Station all require reservations.
* Please note that how you use the shuttle buses differs depending on the parking lot.
* The designated parking lots are different in summer and winter, so please confirm which to use in advance.
■ Bus Stop Information
Go out JR Matsumoto Station's Castle Gate (East Gate). Proceed to the left in front of the station and you'll find a bronze statue. The bus stops at the side of the road nearby, across the street from McDonalds, to pick up the guests.
Please wait there. The bus will arrive according to the scheduled departure time.
Transfer Precautions
* We are unable to wait for guests who are late for the shuttle bus, so please arrive at the meeting place early.
* The time the shuttle bus arrives can vary greatly depending on weather, snow, and traffic conditions.
Arriving in Summer
In summer you can drive as far as the Yamamotogoya Furusatokan or the Utsukushigahara shizenhogo Center and use their parking lots.
Then take the free shuttle bus from the parking lot.
If you decide to walk to the hotel, it takes about 60 minutes from Yamamotogoya and about 20 minutes from the Utsukushigahara shizenhogo Center.
Shuttle Bus Times
■ Pick-up service to a hotel
From Matsumoto Station: 13:45
Expected hotel arrival: 15:15

From the Yamamotogoya parking lot: Every 45 minutes between 14:45 and 17:00.

From the Utsukushigahara shizenhogo Center parking:  
lot: Every 30 minutes between 14:30 and 16:00.
■ Shuttle service to Matsumoto Station
Ougatou Hotel departure: 11:15
Expected Matsumoto Station arrival: 13:00
Winter
Access
In winter, please use the shuttle bus from Matsumoto Station.Alternatively, you can drive to Misuzu Lake at the foot of Utsukushigahara and park there.
However, you need to be careful with the road in winter because of freezing and snow.
The free shuttle bus from Matsumoto Station is convenient and recommend it.
* If you come to Misuzu Lake's parking in winter, the car navigation system may show you the closed route, so please make sure to refer to the route map.
* Be sure your car has winter tires, or else use chains.
* Ougatou Hotel is on Utsukushigahara's summit. It's not accessible on foot, so please use one of the free shuttle buses.
Taxis, and regular buses are not permitted.
* Please be sure to join others at the shuttle bus stop at the time of departure. If you miss the bus, you won't be able to access the hotel.
Shuttle Bus Times
■ Pick-up service to a hotel
From Matsumoto Station: 13:45
From Misuzu Lake: 14:15
Expected hotel arrival: 15:00
■ Shuttle service to Matsumoto Station
Ougatou Hotel departure: 10:00
Expected Misuzu Lake arrival: 10:45
Expected Matsumoto Station arrival: 11:30
Matsumoto Castle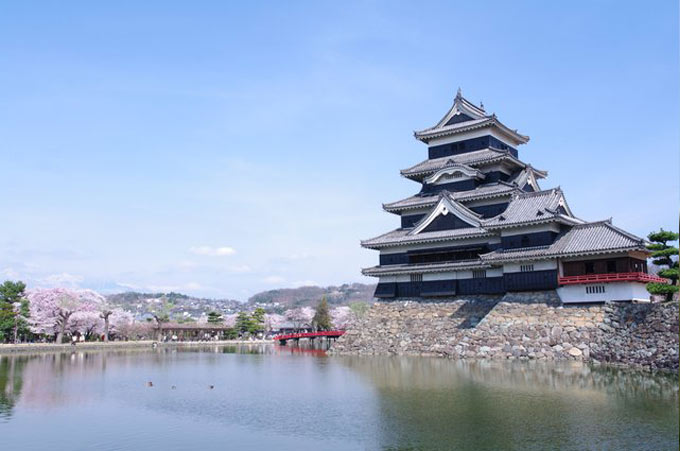 You can enjoy the National Treasure Matsumoto Castle, the former Kaichi School of Important Cultural Property and many other cultural historic sites, museums, Nakamachi where you can enjoy the beautiful antique townscape.
Utsukushigahara Museum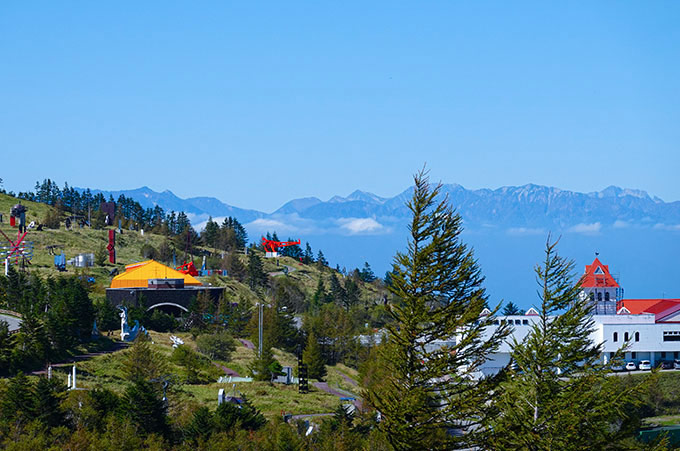 An outdoor sculpture museum that spreads over a vast land of 130,000 square meters.
There is also a popular indoor exhibition with themes such as a picture gallery, a museum of light, a children's museum, and the castle of Venus.
VenusLine

Venus Line: A Venus Line that connects a refreshing highland resort.
It starts from Chino City and goes through many resorts such as Tateshina, Lake Shirakaba, Kurumayama, Kirigamine and Yashima Wetland. It is connected to Utsukushigahara-kogen.
Tateshina/Shirakabako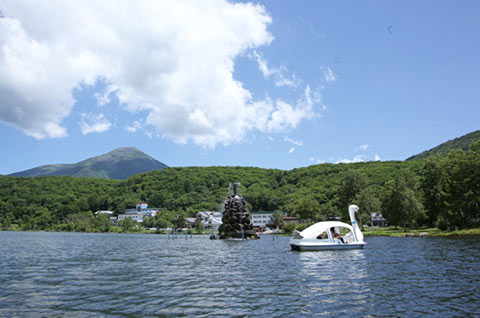 Tateshina and Lake Shirakaba are refreshing plateau resorts.
Around Tateshina Lake, it is full of sightseeing spots such as Barakla English Garden and Pilatus.
SanjiroFarm/NagatoFarm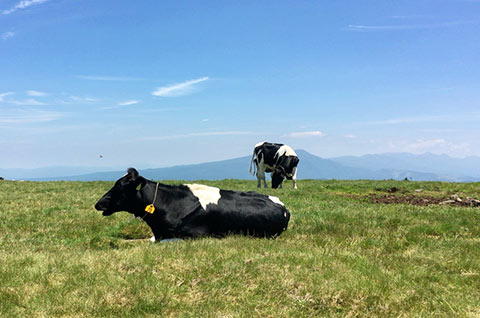 You can see the dairy cows that are in the midst of skunks on a fresh plateau.
There are also plenty of original milk and soft cream.
Both adults and children can enjoy it.
Karuizawa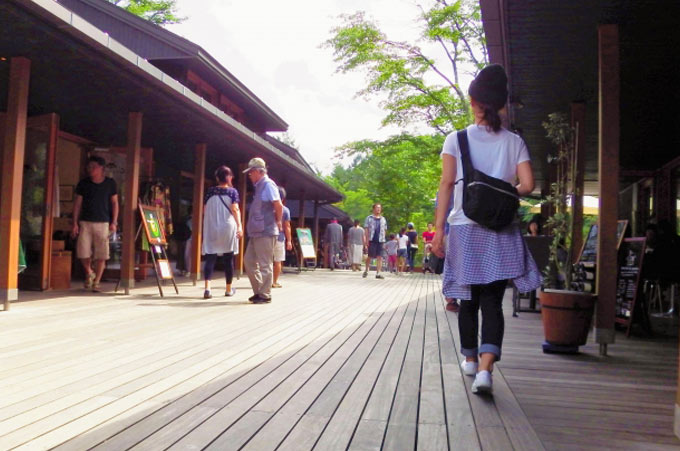 One of Japan's leading tourist destinations, Karuizawa, including popular outlets.
It's surprisingly close to about 80 minutes from the hotel, and it is a popular tourist destination with many visitors.
Bessho-onsen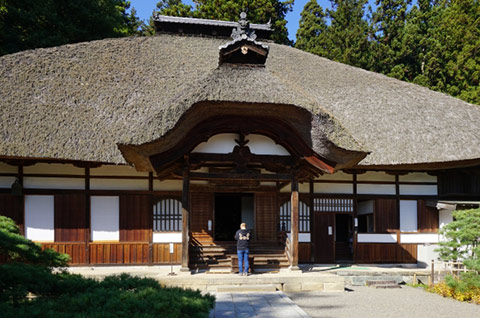 Nagano Prefecture's oldest hot spring and a sightseeing spot with historical buildings such as national treasures and important cultural properties. There are many shrines and temples.
Four seasons of
Utsukushigahara-Kogen Plateau
From spring to summer, you can enjoy trekking while enjoying beautiful alpine plants, reading while looking at the beautiful mountain range, and relaxing.
In autumn, you can enjoy very beautiful autumn leaves.
If the weather is good, you can see the sunrise, sunset, sea of clouds and so on.
The night sky is beautiful and you can see the Milky Way.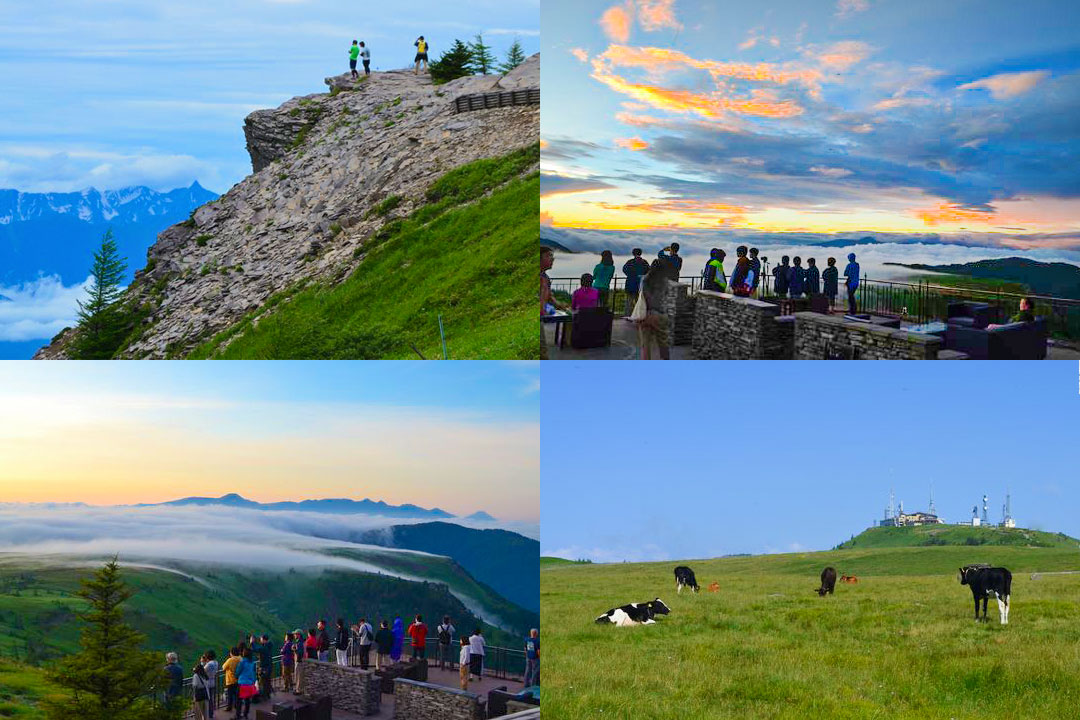 Winter is a season where you can enjoy the special Utsukushigahara-Kogen.
The plateau is covered with snow, the trees become fantastic with Rime ice and you can see beautiful scenery.
You can also enjoy it very actively.
You can also enjoy snowshoeing, cross-country skiing, and rare snow car tours.
In front of the hotel, you can enjoy sledding with your family.
Just 3-4 hours from Shinjuku Station or Nagoya Station, you will arrive in a very beautiful snowy world.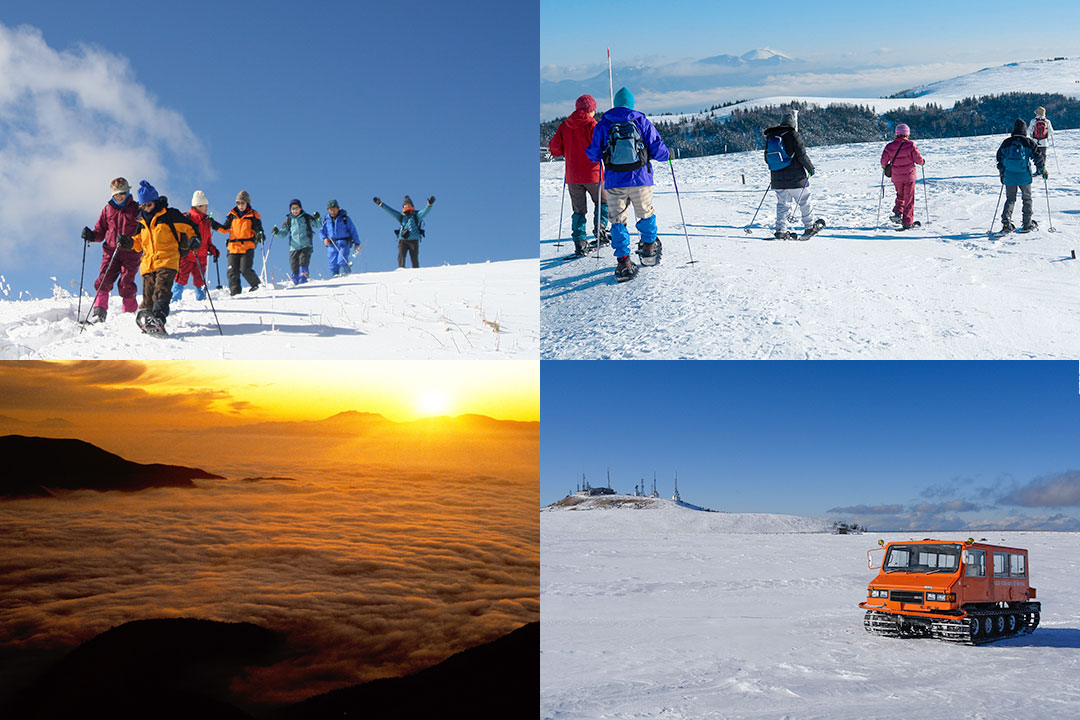 Free activities
Ougatou Hotel provides a number of free events to make your stay here unforgettable Events are held regularly.
*It's a service for guests only.
Slide Show

(Every night)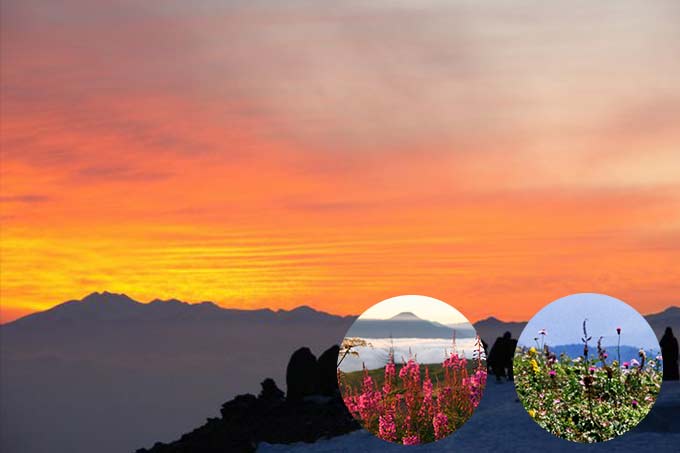 We introduce the beautiful seasonal expression of Migahara, beautiful Alpine mountains and surrounding scenery, alpine plants, etc. through a slide of about 30 minutes.
Start 20.00~
Starry sky observation

(May to Octobert)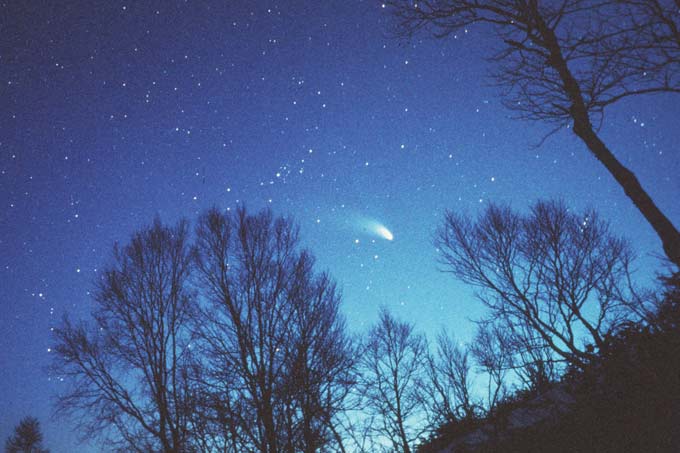 If the weather is good, I'm looking forward to seeing the starry sky and the night view of Taira Matsumoto on a bus. It may be changed to another event or canceled depending on the weather.
Start 20.45~
The panoramic view tour

(May to October)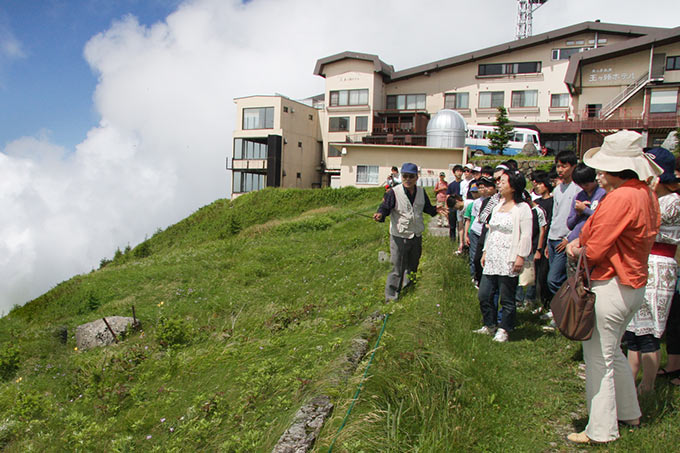 The panoramic view tour
Along with the guide, we will head to Ougahana, etc., where the view is good before breakfast, and we will introduce the scenery of alpine plants and the wonderful mountains, including the Northern Alps, around the scenery around Ougahana.
* Limited-time offers
Late April ~ early November
Start 6.00~
Snow Car cruising

(January to March)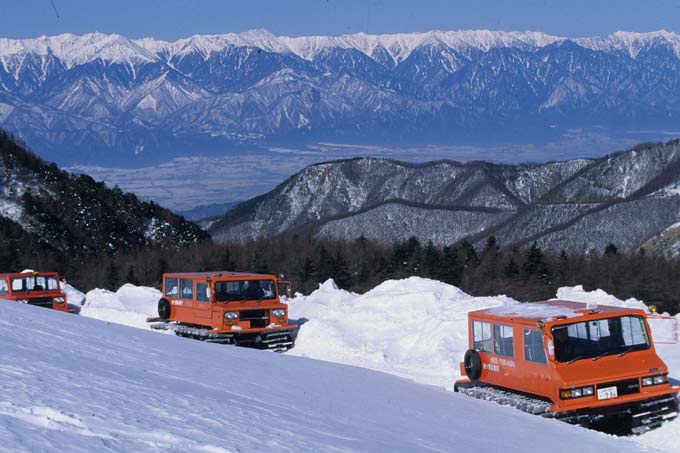 A special event that can only be enjoyed in winter.
Enjoy a cruising ride on a snow-car in the endless snowy field of UtsukushigaharaKogen.
* Limited-time offers
Late December ~ late March
Advance reservation is required